To contact a GPC Officer, please find their contact information on the GPC Executive Board page.
For general inquiries:
Email address: gpc@missouri.edu
Mailing address: 2507H MU Student Center, Columbia, MO 65211
Facebook: MU Graduate Professional Council
Twitter: @Mizzou_GPC
GPC's office is located in the MU Student Center on the 2nd floor.  (See section 3: Student Governments in the map below).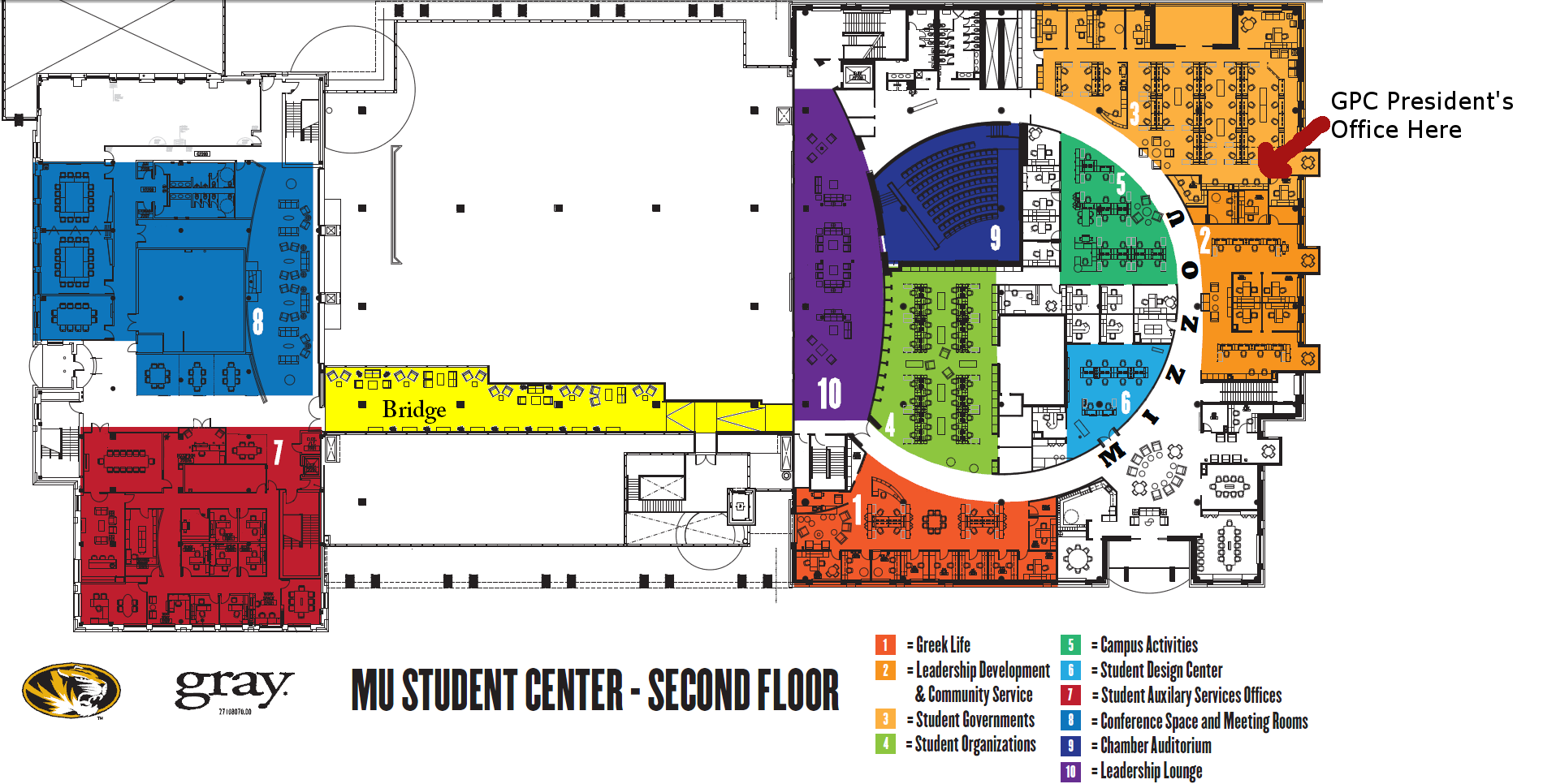 (Click map for larger version)